Join us for an interactive night on bee keeping & learn more about the amazing differences between honey bees and native stingless bees.
Discover the differences between 'solitary & social' bees, colony behaviour, and individual roles within the nest, as well as pollination and propagation benefits. Learn what is involved in keeping bees, how to create habitat for solitary bees in your gardens and also how you can easily contribute to the conservation of biodiversity by encouraging and protecting the many bee species in Sydney's urban environment.
Guest speakers are
Sydney Native Bees will bring a couple of 'rescued' native stingless bee hives, set up with viewing panels, to give you the opportunity to..
• Look Inside the Hives • Spot the Queen •
& we will also be offering a rare opportunityfor you to taste honey from 5 unique colonies, of 2 species of stingless bees, endemic to the east coast of Australia.
• sugarbag tasting • N G A R R U U • stingless bee honey •
+ Short Demonstrations
• JJ - Bungan Edible Sanctuary will be demonstration her home honey press with some local liquid sun to taste!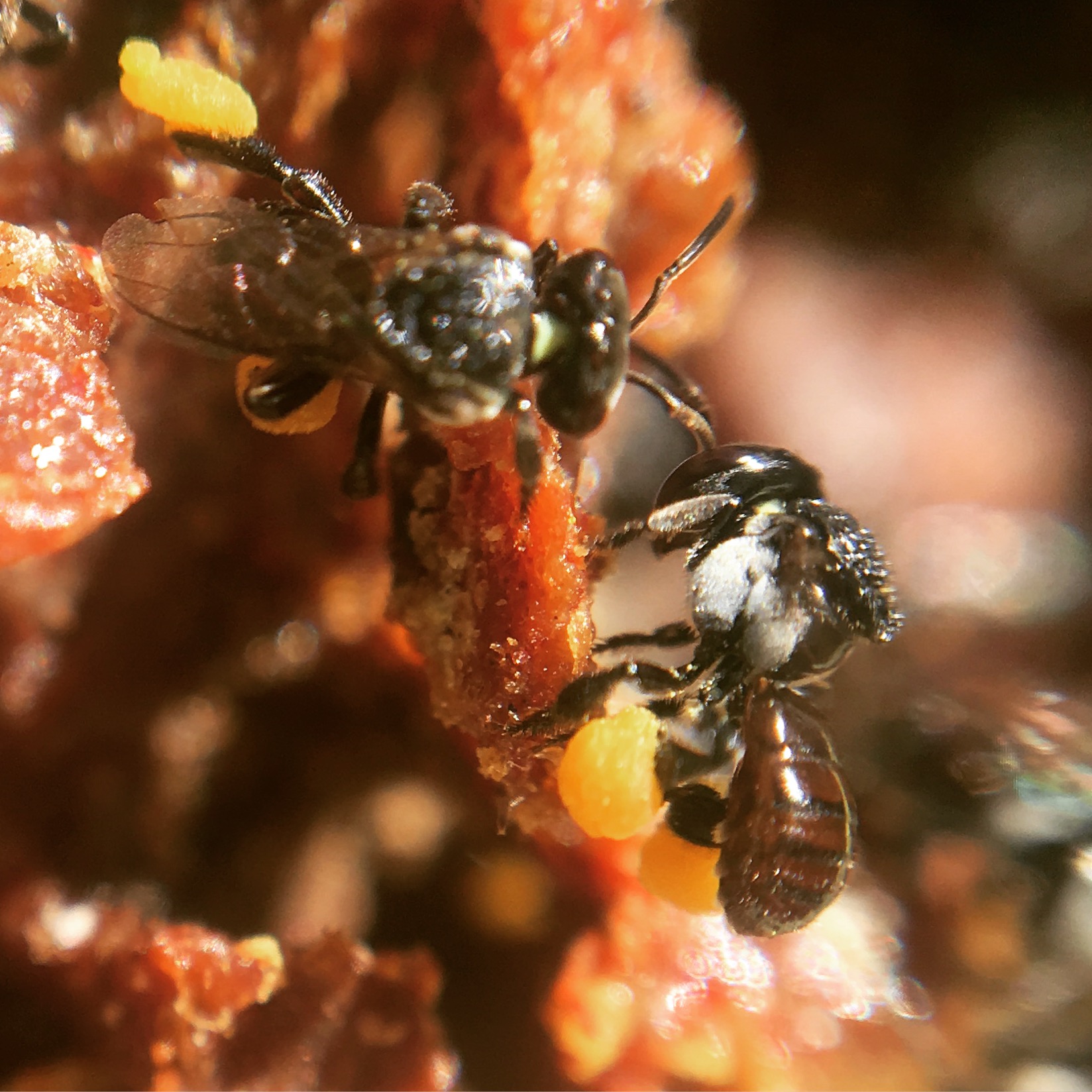 "If bees were to disappear for the globe, humankind would have only four years left to live" Albert Einstein. Bees help us with pollination and are a vital part of our ecosystem. This will be a night not to be missed!
Doors open 7:15 pm at Banksia Room, Nelson Heather Centre, Warriewood, 5 Jacksons Rd. All welcome, entry by donation
There will also be a swap table - enjoy honey tasting + bring along plants, books, pots to swap or a plate of food to share.